archived 07-30-00
Archive file# h073000i
sent in by Savage


Procopius of Caesarea:
The Secret History
It was difficult to determine exactly which archive this article fits in. It covers so many aspects that are discussed on David Icke's website and his books. Of particular interest to the Reptilian Archives is


Chapter 12
Proving That Justinian and Theodora Were Actually
Fiends in Human Form

Chapter 18
How Justinian Killed a Trillion People
The history told here also reveals the depths of fraud, perversion, corruption, and murder that the non-human government went to installing Christianity as their 'government approved' - NEW One World Religion. The historian relates too, how Justinian did not even attempt to live by the religion he zealously forced on the people. (Sound familiar? Clinton and Kosovo) Christianity was the chosen religion, since it was the religion of submission, in particular 'submission to authority' and because it had been miserably adulterated from the truth and facts.

It also tells of another holocaust, which included natural catastrophes, used to Justinian's advantage. (FEMA- Justinian Style). Justice in Justinian courts was for sale. (Bar Association? Judges on the bench due to favors by corrupt government leaders)

If we were to simply change the names in the story, we could almost envision, this same history overlayed on todays current events. This to say, that history repeats itself, over and over and over, again.


Procopius: Secret History, translated by Richard Atwater, (Chicago: P. Covici, 1927; New York: Covici Friede, 1927), reprinted, Ann Arbor, MI: University of Michigan Press, 1961, with indication that copyright had expired on the text of the translation.
INTRODUCTION
[Paul Halsall]
Procopius of Caesarea (in Palestine) [born c.490/507- died c.560s] is the most important source for information about the reign of the emperor Justinian [born 482/3, ruled. 527-565] and his wife Theodora [d. 547/8]. From 527 to 531 Procopius was a counsel the great general of the time, Belisarius [505-565]. He was on Belisarius's first Persian campaign [527-531], and later took part in an expedition against the Vandals [533-534]. He was in Italy on the Gothic campaign until 540, after which he lived in Constantinople, since he describes the great plague of 542 in the capital. His life after that is largely unknown, although he was given the title illustris in 560 and in may have been prefect of Constantinople in 562-3.

He wrote a number of official histories, including On the Wars in eight books [Polemon or De bellis], published 552, with an addition in 554, and On the Buildings in six books [Peri Ktismaton or De aedificiis], published 561. He also left a "Secret History" [Anecdota, i.e. "unpublished things", not "anecdotes"], probably written c. 550 and published after his death, which was a massive attack on the character of Justinian and his wife Theodora. Parts are so vitriolic, not to say pornographic [esp. Chapter 9], that for some time translations from Greek were only available into Latin [Gibbon - in Ch. 40 of Decline and Fall of the Roman Empire wrote about Theodora that "her arts must be veiled in the obscurity of a learned language ", and then went on to quote the passage in Greek with Latin comments!]

The Secret History claims to provide explanations and additions that the author could not insert into his work on the Wars for fear of retribution from Justinian and Theodora. Since both before and afterward, Procopius wrote approvingly of the emperor, it was suggested in the past that he was not the author of the work, but it is now generally accepted that Procopius wrote it. Analysis of text, which show no contradictions in point of fact between the Secret History and the other works, as well a linguistic and grammatical analysis makes this a conclusive opinion.

BIBLIOGRAPHY

Editions
Alemannus, editio princeps, (Lyons: 1623) [with omission of one section thought to be indecent.]
Maltretus, (Paris: 1663) [with omissions].
Comparetti, (Rome: 1898)
Procopius, Opera Omnia, 3. Vols., (Leipzig: 1905-13), ed. J. Haury, rev. G. Wirth, 4 Vols., (Teubner Series), (Leipzig, 1962-64). Now the standard edition. Vol 3 of the Haury-Wirth version contains the Secret History
Procopius: The Anecdota of Secret History, translated by H.B. Dewing, (Cambridge: Harvard University Press, 1935), Vol VI of the seven volume Loeb translation, which includes the Buildings and the Wars in parallel Greek and English texts. Greek text based on Haury.

Translations
Procopius: Secret History, translated by Richard Atwater, (New York: Covici Friede; Chicago: P. Covicii, 1927), reprinted, Ann Arbor, MI: University of Michigan Press, 1961, - the version available here.
Procopius: The Anecdota of Secret History, translated by H.B. Dewing, (Cambridge: Harvard University Press, 1935), Vol VI of the seven volume Loeb translation, which includes the Buildings and the Wars.
Cameron, Averil, Procopius: History of the Wars, Secret History, and Buildings, translated, edited and abridged, (New York: 1967)
Procopius: Secret History, translated by G.A. Williamson, (New York: Penguin, 1966) - this is the most easily available print version.

Secondary Literature: Procopius
Beck, Hans Georg, Kaiserin Theodora und Prokop : der Historiker und sein Opfer, (Munich: Piper, c1986)
Evans, James A.S., Procopius, (New York: Twayne, 1972)
Cameron, Averil, "The `Scepticism' of Procopius", Historia 15 (1966)
Cameron, Averil, Procopius and the Sixth Century, (Berkeley : University of California Press, c1985) - probably the best place to start.
Downey, Granville, "Paganism and Christianity in Procopius", Church History 18 (1949)
Gordon, C.D., "Procopius and Justinian's Financial Policies", Phoenix 13 (1959)
Rubin, Berthold., Prokopio von Kaisareia, (Stuttgart, Druckenmuller 1954)
Rubin, Berthold, "Prokopios" in Pauly-Wissowa, Real-Encyclopaedie 23.1, (Stuttgart:, 1957), cols. 273-599

Secondary Literature: Theodora
Browning, Robert, Justinian and Theodora, 2nd ed., (London: 1971, 198?)
Diehl, Charles, Théodora, impératrice de Byzance, 3rd. ed (Paris: 1904, repr. 1937)
Diehl, Charles, Byzantine Empresses, trans. Harold Bell and Theresa de Kepely, (New York: Alfred A, Knopf, 1963)
Grimbert, E., Theodora: Die Tanzerin auf dem Kaiserthron, (Munich: 1928)
Holmes, W.G., The Age of Justinian and Theodora, 2 vols. (London: 1912)
Kraus, R. Theodora. The Circus Empress, (New York: 1938)
McCabe, Joseph. Empresses of Constantinople, (London: Methuen, 1913; Boston: n.d.)
Schubart, W., Justinian und Theodora, (Munich: 1943)
Stadelmann, H., Theodora von Byzanz, 2 vols., (Dresden: 1926)
Vandercook, John W., Empress of the Dusk: A Life of Theodora of Byzantium, (New York: 1940)

Fictional Literature
Bradshaw, Gillian, The Bearkeeper's Daughter, (Houghton Mifflin Company, 1987). Justinian and Theodora in the later years of her life from the perspective of Theodora's illegitimate son who is passed off as her nephew.
Dixon, Pierson, Sir, The glittering horn: secret memoirs of the Court of Justinian, (London, J. Cape, 1958)
Fischer-Pap, Lucia, Eva, Theodora : Evita Peron, Empress Theodora reincarnated, (Rockford, Ill. : LFP Publications, c1982)
Gerson, Noel Bertram, 1914-, Theodora, a novel, (Englewood Cliffs, N.J., Prentice-Hall, 1969)
Graves, Robert, Count Belasarius, (New York : Literary Guild, 1938; London: Cassell, 1938) Graves narrates the life of perhaps the most glamorous Byzantine general. Given Graves gripping view of the early Empire in I, Claudius and Claudius the God, the availability of Procopius as a source, and the dramatic events and personalities of Belasarius's career, it is hard to see how Graves could have failed. Most readers though seem to find the novel pedestrian and, frankly, boring.
Hubbard, Elbert, and Alice Hubbard, Justinian and Theodora, a drama; being a chapter of history and the one gleam of light during the dark ages, (East Aurora, N.Y.: The Roycrofters, c1906)
Kraus, Rene, 1902-1947, Theodora, the Circus Empress, translated from the German by June Head. 1st ed. Garden City : Doubleday, Doran, 1938)
Lamb, Harold, 1892-1962, Theodora and the Emperor; the drama of Justinian, 1st ed., (Garden City, N. Y., Doubleday 1952)
Letraz, Jean de, 1897-, Moumou ; L'extravagante Theodora ; Une nuit chez vous ; Madame!, (Paris : Nagel, c1949)
Masefield, John, 1878-1967, Basilissa, a tale of the Empress Theodora, (London, Heinemann 1940; New York, Macmillan, 1940)
Phillips, Watts, 1825-1874, Theodora, actress and empress : an original historical drama, in five acts, (London : T.H.Lacy, 1850?)
Rachet, Guy, Theodora : Roman (Paris : Olivier Orban, c1984)
Sardou, Victorien, 1831-1908, Theodora. Drama in funf aufzugen und acht bildern, Deutsch von Hermann von Lohner ... (Leipzig, P. Reclam jun. [n.d.])
Sardou, Victorien, 1831-1908., Theodora, drame en cinq actes et sept tableaux ..., (Paris, Impr. de l'Illustration, c1907)
Underhill, Clara., Theodora, the courtesan of Constantinople, (New York, Sears, c1932)
White, Eliza Orne, 1856-1947, The Coming of Theodora [a novel], (Boston, New York, Houghton, Mifflin and Company, 1895)

---
Procopius: The Secret History

CONTENTS
Part One
By the Historian
How the Great General Belisarius Was Hoodwinked by His Wife
How Belated Jealousy Affected Belisarius's Military Judgment
Showing the Danger of Interfering with a Woman's Intrigues
How Theodora Humiliated the Conqueror of Africa and Italy
How Theodora Tricked the General's Daughter
Ignorance of the Emperor Justin, and How His Nephew Justinian Was the Virtual Ruler
Outrages of the Blues
Character and Appearance of Justinian
How Theodora, Most Depraved of All Courtesans, Won His Love

Part Two


How Justinian Created a New Law Permitting Him to Marry a Courtesan
How the Defender of the Faith Ruined His Subjects
Proving That Justinian and Theodora Were Actually Fiends in Human Form
Perceptive Affability and Piety of a Tyrant
Justice for Sale
How All Roman Citizens Became Slaves
What Happened to Those Who Fell Out of Favor with Theodora
How She Saved Five Hundred Harlots from a Life of Sin
How Justinian Killed a Trillion People
How He Seized All the Wealth of the Romans and Threw It Away

Part Three


Debasing of the Quaestorship
The Sky Tax, and How Border Armies Were Forbidden to Punish Invading Barbarians
Further Corruption in High Places
How Landowners Were Ruined
Unjust Treatment of the Soldiers
How He Robbed His Own Officials
How He Spoiled the Beauty of the Cities and Plundered the Poor
How the Defender of the Faith Protected the Interests of the Christians
His Violation of the Laws of the Romans and How Jews Were Fined for Eating Lamb
Other Incidents Revealing Him as a Liar and a Hypocrite
Further Innovations of Justinian and Theodora, and a Conclusion

Introduction
Part One - Intro-10
Part Two - Chap 11-20
Part Three - Chap 21-30
To HiddenMysteries Internet Book Store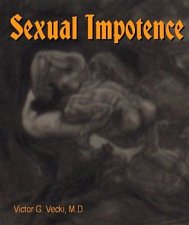 Search this Reptilian Agenda Website
HiddenMysteries and/or the donor of this material may or may not agree with all the data or conclusions of this data.
It is presented here 'as is' for your benefit and research. Material for these pages are sent from around the world.
Reptilian Agenda Website is a publication of TGS Services
Please direct all correspondence to
TGS HiddenMysteries, c/o TGS Services,
22241 Pinedale Lane, Frankston, Texas, 75763
All Content © HiddenMysteries - TGS (1998-2005)
HiddenMysteries.com Internet Store ~ HiddenMysteries Information Central
Texas National Press ~ TGS Publishers Dealers Site
All Rights Reserved
Please send bug reports to info@hiddenmysteries.org


FAIR USE NOTICE. This site may at times contain copyrighted material the use of which has not always been specifically authorized by the copyright owner. We are making such material available in our efforts to advance understanding of environmental, political, human rights, economic, democracy, scientific, and social justice issues, etc.. We believe this constitutes a 'fair use' of any such copyrighted material as provided for in section 107 of the US Copyright Law. If you wish to use copyrighted material from this site for purposes of your own that go beyond 'fair use', you must obtain permission from the copyright owner.

In accordance with Title 17 U.S.C. Section 107, the material on this site is distributed without profit to those who have expressed a prior interest in receiving the included information for research and educational purposes. For more information go to: http://www.law.cornell.edu/uscode/17/107.shtml

United States Code: Title 17, Section 107 http://www4.law.cornell.edu/uscode/unframed/17/107.shtml Notwithstanding the provisions of sections 106 and 106A, the fair use of a copyrighted work, including such use by reproduction in copies or phonorecords or by any other means specified by that section, for purposes such as criticism, comment, news reporting, teaching (including multiple copies for classroom use), scholarship, or research, is not an infringement of copyright. In determining whether the use made of a work in any particular case is a fair use the factors to be considered shall include - (1) the purpose and character of the use, including whether such use is of a commercial nature or is for nonprofit educational purposes; (2) the nature of the copyrighted work; (3) the amount and substantiality of the portion used in relation to the copyrighted work as a whole; and (4) the effect of the use upon the potential market for or value of the copyrighted work. The fact that a work is unpublished shall not itself bar a finding of fair use if such finding is made upon consideration of all the above factors.