My Name Is Star-Fire



archived 10-19-99
Archive file# r101999a
donated by James Vandale


My Name Is Star-Fire From Nibiru 12 TTRodgers

Some people, as strange as it may sound, believe that there is a conspiracy in effect upon and beneath planet earth, one that is designed to slowly and subtly enslave us through a constant barrage of subliminal programming, economic manipulation, and preconditioning. This plan is one involving a scenario that is designed to set all countries, nations or republics against each other [eventually doing away with all sovereignties altogether and replacing them with a global religio-eco-political control system], using infiltrators who operate within the leadership ranks of all countries, especially the USA, Europe, Russia, Red China, Australia and so on. In other words our planet is the chessboard, the countries are the squares, we are the 'pawns', and the draco are the chess players. If this conspiracy continues as planned they could "divide-and- conquer" us into oblivion, with MOST of the human population being eliminated (wars, famine, plagues, etc.). THEN they plan to emerge from their underground empire consisting of multi-connected bases -- Dulce, Pine Gap, Gizeh, Neu Schwabia, etc., where most of the humans have since been 'replaced'. When they emerge, they plan to take total control of our society, or what's left of it.

Abductee Billy Dee tells of a personal friend of his who worked within a deep-level intelligence agency, and who had interrogated a draco that had been captured. After the interview was over the man blew the aliens' head off. When Dee asked why, he replied that the thing was so evil it had to be killed, since it bragged about the fact that 'they' have been waiting and preparing within their underground systems for centuries for their invasion of the surface in collaboration with their allies in other star systems. It showed absolutely no regret for its desire to see all humans slaughtered, and so the agent pulled out his pistol and killed it, mercilessly. To try and understand this conflict it might be useful to try and see it as a WAR between the sovereigntists (free agency / free thought / spiritual rule over the material) and the collectivists (no free agency / no free thought / material rule over the spiritual). Lucifer's original 'sin' was when he left his 'space' and invaded the 'space' that rightfully belonged to other created beings. He invaded their 'ring pass not' and became increasingly worse as time passed, until he eventually became the 'spiritual black hole' that he is, having eliminated within its being any remaining spark of light or conscience through which the Almighty might have been able to bring Lucifer back into the 'light', and instead becoming the ringleader for most of the dark forces in this multi-dimensional Omniverse. So in fighting the Draco collectivists, it would be rather self-defeating to fight them using a collectivist New World Order agenda that despises individual sovereignty (especially an agenda that 'they' have already infiltrated to the core).

If we are to practice non-interventionism, we MUST respect sovereignty on ALL levels regardless... on the inter-planetary, inter-national, and inter-personal levels. In otherwords "DO UNTO OTHERS AS YOU WOULD HAVE OTHERS DO UNTO YOU." Or "You respect my space and I'll respect yours". Once we are able to access the technology that the 'elite' have STOLEN from us then we can finally break out of this 'cradle' and our energy, population, pollution, and economic problems will cease... however we should and must of course refrain from violating the sovereignty of other worlds in doing so. I think that's why the draco are so concerned with this planet. Most of us meta-gene warrior-instinct sovereigntists will NOT put up with their crap once we AS A FREE RACE finally break through to the stars. The thought absolutely terrifies them no end...

We can not change the past, however we CAN change the future. Remember, there are only three kinds of people in this world. 1 - Those who MAKE things happen; 2 - Those who WAIT for things to happen; and 3 - Those who WONDER what happened!

Did the Philadelphia Experiment open up more than just a hole in hyperspace? Could it have actually opened up a doorway for other-dimensional 'Dracos' to come flooding into our world in massive numbers, even to the point of infiltrating our world and replacing key political figures in order to impose their agenda upon us? Read the following and you might just begin to wonder. A reader of the CAC [Cosmic Awareness Communications] newsletter sent the following message to CAC, which responded in a derogatory manner suggesting the information was false.

Being that the CAC information is CHANNELLED, one has to wonder about the motives of beings who cannot or will not appear out in the open and provide physical evidence, but merely hide behind the channeled words of mediums like Paul Shockley and others. It could be that CAC is an 'outlet' for an alien collective, however again you have to ask if such an information source has all the facts or whether they twist information to fit their own agendas. If the CAC sources are part of an interdimensional alien collective, then some elements within the collective might feed this particular outlet of the collective with false information or propoganda, whereas other information might be more accurate, all depending on what part of the collective they are 'tuned in' to, those that are controlled more by malevolent forces or those that are controlled by more neutral forces or entities that have not been fully "assimilated" psychologically into the alien "Hive".

But some things that CAC refers to seem to make sense, especially the following quote in response to reports that an alien conflict resulted in a planetoid and accompanying ships crashing into Jupiter. This planetoid was reportedly arriving from a dark star outside of our system called Nemesis, in the direction of Orion -- a sphere which if it had enough mass would have become our nearest stellar neighbor, yet lacking mass it condenced into a large frozen planet about the size of Jupiter. A DARK star. This planetoid was reportedly filled with 40 million Draco warriors in cryogenic freeze. The loss of this armada reportedly set back the Draco/New World Order takeover plans for planet earth considerably. It could be that this report was completely false, but even if so there is still much evidence suggesting an alien connection to the New World Order nonetheless. CAC stated: "This Awareness indicates that this is a great setback for the New World Order, for the New World Order was a plan BY AND FOR the Reptoids, and it would have benefited greatly had the Reptoids made their invasion on earth. It would have led to the need for a New World Order..." It makes sense. Unite all nations into a central power and you will only have to take control of a few key individuals rather than dealing with numerous stubbornly independent sovereignties. The query that was sent to CAC was as follows: "Someone by the name of Angela Douglas, out of Ormond Beach, Florida, who has a business called Artistic Creations sent a couple of unsolicited statements which have a ring of truth, but I suspect there's something here that could be fantasy also. Anyway, I'm going to run this by Awareness before I throw it out. It's called 'Reptoids Involved With Sex-Change Operations.' And it reads: 'Reptoid aliens were associated with sex-change surgeons in California and New York as part of an experiment by them to learn how to control the behavior of humans and are believed to have taken the testicles of the thousands of men who underwent sex-change surgery to female for unknown reasons. Over 50,000 men in America have undergone sex-change operations. Most also receive silicon implants to create artificial breasts and others had implants of silicon placed in other parts of their bodies. These could also be Reptoid implant devices.

One transsexual has disclosed that one of the Reptoid aliens revealed itself to her. The Reptoid had some means to disguise itself completely as another human transsexual and was associated with the human transsexual for four years. The Reptoid had been associated with a sex change surgeon in California for many years. In addition, there is now growing suspicion that Reptoids are immune to AIDS and released AIDS to kill off most of humanity by the year 2100. At present experts say around 50 million people world wide by the year 2000 will be dead or dying from AIDS and up to a billion will have the incurable disease by 2100.'" [Note: It is interesting that former Dulce base Security Officer Thomas E. Castello has stated that sex-change technology first originated within the Dulce base, where Reptiloids and CIA/NSA scientists collaborated. Any connection? Incidentally, a LARGE collection of reports of these reptilians, these "chameleons" masquerading as human beings, has been collected. These reports involve several areas within the continental U.S., and especially near the Dulce, New Mexico area, although such creatures have also been seen aboard alien craft, by abductees - Alan] "She enclosed something else I'd like to check out. She says: 'A Reptoid who has rebelled against his Reptoid masters has revealed that MANY Reptoids are disguised as humans and is exposing the Reptoid plot to kill off as many humans by AIDS as well as reduce the number of humans born by promoting homosexuality, lesbianism and abortion in hopes that fewer humans would be born, but resistance to homosexuality, lesbianism and abortion by most humans forced the Reptoids to create the AIDS virus and release it to kill as many humans as possible and also scare humans from having sex. That's helping to lower the birth rate as well.'" Just WHO might these infiltrators be? Anyone who we may know??? Check out the following and decide for yourself. Remember, some contactees have stated that the CIA is literally infested with implantees and clones if not alien 'imposters' themselves, and it would indeed be the logical agency for an alien force to infiltrate and take over if they wanted to infiltrate and subvert our society. In fact the CIA's 'Trojan Horse' treaties with the Dracos and Greys in the past would certainly have 'opened the door' for at least the abduction and implantation of key figures within the agency...


To HiddenMysteries Internet Book Store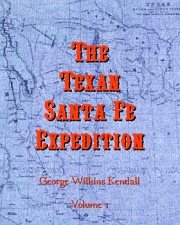 Search this Reptilian Agenda Website
HiddenMysteries and/or the donor of this material may or may not agree with all the data or conclusions of this data.
It is presented here 'as is' for your benefit and research. Material for these pages are sent from around the world.
Reptilian Agenda Website is a publication of TGS Services
Please direct all correspondence to
TGS HiddenMysteries, c/o TGS Services,
22241 Pinedale Lane, Frankston, Texas, 75763
All Content © HiddenMysteries - TGS (1998-2005)
HiddenMysteries.com Internet Store ~ HiddenMysteries Information Central
Texas National Press ~ TGS Publishers Dealers Site
All Rights Reserved
Please send bug reports to info@hiddenmysteries.org


FAIR USE NOTICE. This site may at times contain copyrighted material the use of which has not always been specifically authorized by the copyright owner. We are making such material available in our efforts to advance understanding of environmental, political, human rights, economic, democracy, scientific, and social justice issues, etc.. We believe this constitutes a 'fair use' of any such copyrighted material as provided for in section 107 of the US Copyright Law. If you wish to use copyrighted material from this site for purposes of your own that go beyond 'fair use', you must obtain permission from the copyright owner.

In accordance with Title 17 U.S.C. Section 107, the material on this site is distributed without profit to those who have expressed a prior interest in receiving the included information for research and educational purposes. For more information go to: http://www.law.cornell.edu/uscode/17/107.shtml

United States Code: Title 17, Section 107 http://www4.law.cornell.edu/uscode/unframed/17/107.shtml Notwithstanding the provisions of sections 106 and 106A, the fair use of a copyrighted work, including such use by reproduction in copies or phonorecords or by any other means specified by that section, for purposes such as criticism, comment, news reporting, teaching (including multiple copies for classroom use), scholarship, or research, is not an infringement of copyright. In determining whether the use made of a work in any particular case is a fair use the factors to be considered shall include - (1) the purpose and character of the use, including whether such use is of a commercial nature or is for nonprofit educational purposes; (2) the nature of the copyrighted work; (3) the amount and substantiality of the portion used in relation to the copyrighted work as a whole; and (4) the effect of the use upon the potential market for or value of the copyrighted work. The fact that a work is unpublished shall not itself bar a finding of fair use if such finding is made upon consideration of all the above factors.