archived 02-09-00
Archive file# o020900e
contributed by James Vandale


HRU- HRU-MACHIS VS. HU-MAN

source:
http://www.wiolawa.com/hru.htm

HRU- HRU-MACHIS VS. HU-MAN

On Planet EArth.. there seems to be a GIANT PROBLEM.... there are reptilian agendas that are not the human agendas ........ one of the words the Dracos use to exemplify this is the word HRUMACHIS....... the dracos assume that everyone is simply going to acquiese to their program.... of continual Abductions.. and Human Sacrifice.. to create their brand of creationism opening the "HRU-MACHIS AEON "

well that IS NOT SO...!!!

Now there are humans on this planet who know what is going on and have the ability to stop the agenda.. that is what a group of us are here to DO......WE BELIEVE MOST ADAM-ANT-LY....and notice i used the word "ADAM".........that this is not going to occur ......the time of NON-INTERFERENCE finally is at hand..

Now you ask what on EArth is a HRUMACHIS and "where oh where" did that lovely WORD come from??

I first encountered the concept on a web site that is the writings of the Satanist.. and Illuminatist.. DON WEBB.. where he and Aleistor Crow-ley call this new age the AEON of HRUMACHIS....now what exactly does that concept and word mean?

http://www.xeper.org.
http://xeper.org/pub/tos/xeper2.html
DON WEBBS SITE
also look under the word hrumachis itself

Here is an analysis of the word of the Satanists coming AEON:

HRU-MACH-IS
HRU is a combination of the "HU" and the "R"
"HU(HUMAN -OWL)" & "R(DOG- SYRIAN)" DNA....
"MACH "refers to the (Making of Life--- K) from the house of ORION the REPTILIAN HOUSE of DRACOS / SNAKES/LIZARDS ..etc.. as in the equivalent MAK and therefore the reptilian DNA..........
"IS" itself has the same meaning.. the house of the reptilian DNA and ISIS of the reptilian agenda.. synthesis.. which is all over EGYPT .....their civilization.........worshipping ISIS and the DRAGONS

ANOTHER ANALYSIS

HRUMACHIS
"HU-R-MAK-S'
"U "means OF
HR MK S....(5 CONSONENTS- THE PENTAGON)
HR-MK-S
82-42-3= #19 of the Runes= "WAR HORSE"
and it can also mean in the RUNISH FUTHARK #20
HR-MAK-S
(MAKING OF LIFE=MAK) OF THE
H- R- S ....synthesis( human,dog ,reptilian DNA)
HR-MAK-S
82-412-3= 20 THE COMPLETION OF THE NEW HUMAN HRUMACHIS WHICH REFERS TO THE FUTHARK RUNE # 20..
THE COMPLETION=20

Therefore they derive their GOAL and AGENDA which they have been attempting at the facilities such as DULCE and AREA 51.. by mixing HUMAN DNA and their DNA ( and creating monstrosities since their genetic engineering isnt that good ) NOW EXACTLY WHAT IS THIS CREATION AND AGE OF THEIRS PLANNING TO LOOK LIKE YOU ASK..??

IN 1998 in the springtime i had the opportunity to meet with a Pterodactyl ............ from ORION -M42 who was attempting to contact me inorder to explain the reptilian agenda( according to the Wishes of his DRAGON Mother the SHogg).. he told me that i could use his drawing on my WEB SITE( and he would even draw me a better one)altho immediately our communication was cut off by his other White Brotherhood family( UNCLE- the government DRACOS)...although he had wanted to ofcourse eventually achieve MY APPROVAL.............one of his names URU SHOGG AZRITH refers to the USA~~~~~ which WILL NEVER HAPPEN ON PLANET EARTH>>>>>>>>>>>>>PERIOD!!

IF you REMEMBER.. the DRACOS.. are first and foremost WARRIORS with a capitol T..........for the "flyers" of theirs who are Pterodactyls...and Dracos THIS IS THE PICTURE HE DREW FOR ME........... ACCORDING TO THE WISH OF HIS DRAGON MOTHER


THIS IMAGE is what they hope to achieve.. and have been working deligently and secretly to CREATE......... in the labs below our SECRET BASES ..... THIS IMAGE represents what THEY want to become here inorder to patrol this sector of the GALAXY....and eventually CONTROL and PATROL the ENTIRE GALAXY from the PESHMENTEN HIGHWAY(see Morning SKY)

BTW.....for most people on this planet ( who are not ARYAN) they do NOT expect YOU to be a part of this program.. the few of you they hope that remain( especially who are ARYAN ...they "taste" better to the reptiles) after their "PURGES" will simply be slaves, food, and sources of pleasure etc.. THIS image is what THEY want to BECOME THEY HATE OUR BODIES!!

I have talked with some of them and they think of our body as WEAK and INEFFICIENT .. and our skin as toooo loose etc.. I hope more of you have an opportunity to talk with them.. because the way they feel about us, is as INFERIOR BEINGS............ which we are NOT .........otherwise they wouldn't want our DNA.. and be working so deligently to create this FORM among other forms INCLUDING Hybrids for the GREYS - the worker ANTS....as even in the children's movie "ANTZ"...they are openly showing US what they plan to achieve

NOW I ASK YOU IS THAT WHAT YOU WANT?..
I DONT THINK SO..
AND THAT IS PRECISELY WHY WE ARE HERE...........
THEY GAVE YOU NO CHOICE
(against the LAW OF NON_INTERFERENCE).........
BUT WE WILL TRY TO HELP YOU TO FREEDOM FROM THEM BUT IT ISNT GOING TO BE EASY.........
AS MANY OF YOU ALREADY KNOW..

it hasnt been easy on other liberated planets such as in the system of PROCYON and TAU CETI...who have achieved their liberation from the REPTILES~~~ MY last comment is simply AH HO HU-MAN and on with the JOB of KICKING THEM OFF OF THIS PLANET~~~ it will be easier when more of US become aware of their AGENDAS~~~ and AWAKEN from this NIGHTMARE..............

and THEY WILL BE FORCED TO LEAVE!!

AH HO HU-MAN
and LET OUR AWAKENING BEGIN!!


To HiddenMysteries Internet Book Store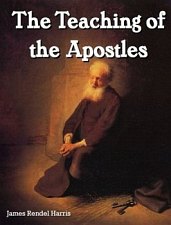 Search this Reptilian Agenda Website
HiddenMysteries and/or the donor of this material may or may not agree with all the data or conclusions of this data.
It is presented here 'as is' for your benefit and research. Material for these pages are sent from around the world.
Reptilian Agenda Website is a publication of TGS Services
Please direct all correspondence to
TGS HiddenMysteries, c/o TGS Services,
22241 Pinedale Lane, Frankston, Texas, 75763
All Content © HiddenMysteries - TGS (1998-2005)
HiddenMysteries.com Internet Store ~ HiddenMysteries Information Central
Texas National Press ~ TGS Publishers Dealers Site
All Rights Reserved
Please send bug reports to info@hiddenmysteries.org


FAIR USE NOTICE. This site may at times contain copyrighted material the use of which has not always been specifically authorized by the copyright owner. We are making such material available in our efforts to advance understanding of environmental, political, human rights, economic, democracy, scientific, and social justice issues, etc.. We believe this constitutes a 'fair use' of any such copyrighted material as provided for in section 107 of the US Copyright Law. If you wish to use copyrighted material from this site for purposes of your own that go beyond 'fair use', you must obtain permission from the copyright owner.

In accordance with Title 17 U.S.C. Section 107, the material on this site is distributed without profit to those who have expressed a prior interest in receiving the included information for research and educational purposes. For more information go to: http://www.law.cornell.edu/uscode/17/107.shtml

United States Code: Title 17, Section 107 http://www4.law.cornell.edu/uscode/unframed/17/107.shtml Notwithstanding the provisions of sections 106 and 106A, the fair use of a copyrighted work, including such use by reproduction in copies or phonorecords or by any other means specified by that section, for purposes such as criticism, comment, news reporting, teaching (including multiple copies for classroom use), scholarship, or research, is not an infringement of copyright. In determining whether the use made of a work in any particular case is a fair use the factors to be considered shall include - (1) the purpose and character of the use, including whether such use is of a commercial nature or is for nonprofit educational purposes; (2) the nature of the copyrighted work; (3) the amount and substantiality of the portion used in relation to the copyrighted work as a whole; and (4) the effect of the use upon the potential market for or value of the copyrighted work. The fact that a work is unpublished shall not itself bar a finding of fair use if such finding is made upon consideration of all the above factors.