Horned serpent deities figure in the mythology of most Native American and Mesoamerican peoples. Most of these horned and/or feathered serpents are associated with rain and thunder, or waterways.


Avanyu
Some, like the Cherokee horned serpent Utkena, or the Australian aborigine monster, bunyip, are malevolent beings or monsters who devour their enemies.


Utkena
Others, like the the Choktaw deity Sint holo, are givers of inspiration, promethian spirits who introduce agriculture, language, and other gifts of knowledge to mankind. The Tewa deity Avanyu is the feathered sky serpent of the Pueblos (Zuni, Kolowisi, and Hopi, Paluluka), a rain and lightning deity who is believed to have given birth to the waterways, and whose voice is thunder.


Avanyu
Algonquin pictographs commonly depict a horned, feathered serpent known as Mishipizheu. Similar icons are scattered across North america.


Algonquin
Algonquin
Moundville, Alabama
The best known feathered serpent of the New world is, of course, the Aztec Quetzalcoatl, (Mayan Kukulkan, Incan Urcaguey) who was exiled by the gods for his gifts of knowledge to the Aztec people.


Quetzalqoatl
The horned serpent is not restricted to the Americas- some version of this creature can be found on every continent. There are literally hundreds of "cosmic serpents" peppered throughout world mythology, whose origin and meaning are never satisfactorily explained. There is the Celtic, ram-horned serpent associated withThe forerunner to the biblical serpent was Ningiszida- in Sumerian texts, this horned serpent guarded the tree of life and the gateway to the underworld. Wadjet, the winged serpent of Egypt, protected the Pharoahs and controlled the waters of the nile.


Ningiszida
Wadjet



source: http://altreligion.about.com


To HiddenMysteries Internet Book Store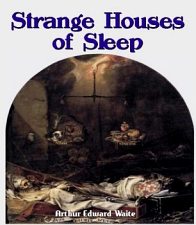 Search this Reptilian Agenda Website
HiddenMysteries and/or the donor of this material may or may not agree with all the data or conclusions of this data.
It is presented here 'as is' for your benefit and research. Material for these pages are sent from around the world.
Reptilian Agenda Website is a publication of TGS Services
Please direct all correspondence to
TGS HiddenMysteries, c/o TGS Services,
22241 Pinedale Lane, Frankston, Texas, 75763
All Content © HiddenMysteries - TGS (1998-2005)
HiddenMysteries.com Internet Store ~ HiddenMysteries Information Central
Texas National Press ~ TGS Publishers Dealers Site
All Rights Reserved
Please send bug reports to info@hiddenmysteries.org


FAIR USE NOTICE. This site may at times contain copyrighted material the use of which has not always been specifically authorized by the copyright owner. We are making such material available in our efforts to advance understanding of environmental, political, human rights, economic, democracy, scientific, and social justice issues, etc.. We believe this constitutes a 'fair use' of any such copyrighted material as provided for in section 107 of the US Copyright Law. If you wish to use copyrighted material from this site for purposes of your own that go beyond 'fair use', you must obtain permission from the copyright owner.

In accordance with Title 17 U.S.C. Section 107, the material on this site is distributed without profit to those who have expressed a prior interest in receiving the included information for research and educational purposes. For more information go to: http://www.law.cornell.edu/uscode/17/107.shtml

United States Code: Title 17, Section 107 http://www4.law.cornell.edu/uscode/unframed/17/107.shtml Notwithstanding the provisions of sections 106 and 106A, the fair use of a copyrighted work, including such use by reproduction in copies or phonorecords or by any other means specified by that section, for purposes such as criticism, comment, news reporting, teaching (including multiple copies for classroom use), scholarship, or research, is not an infringement of copyright. In determining whether the use made of a work in any particular case is a fair use the factors to be considered shall include - (1) the purpose and character of the use, including whether such use is of a commercial nature or is for nonprofit educational purposes; (2) the nature of the copyrighted work; (3) the amount and substantiality of the portion used in relation to the copyrighted work as a whole; and (4) the effect of the use upon the potential market for or value of the copyrighted work. The fact that a work is unpublished shall not itself bar a finding of fair use if such finding is made upon consideration of all the above factors.