Reptilian Images
<! title>
Jesus Christ the Lizard
This basilisk lizard, is known as the "Jesus Christ lizard"
because of its ability to literally run over the surface of water
when escaping enemies.
How "Jesus Lizards" Walk on Water
John Roach
for National Geographic News

Interpretation of Jesus Christ's reported ability to walk on water is left to biblical scholars. But scientists have figured out how so-called Jesus lizards are able to scurry across the surfaces of ponds and streams. The findings improve understanding of the physics involved in walking in general and may have practical use in the development of walking robots.

The Jesus lizards, or basilisk lisards, accomplish the seemingly miraculous act of moving on top of water by generating forces with their feet that keep their bodies both above the surface and upright, according to Shi-Tong Tonia Hsieh. Hsieh is a graduate student in the Department of Organismic and Evolutionary Biology at Harvard University in Massachusetts.

A basilisk lizard, or Jesus lizard, runs across water during an experiment. These lizards can run across water for up to 15 feet (4.5 meters).

Hsieh and her advisor George Lauder detail the process in today's issue of the journal Proceedings of the National Academy of Sciences.

The finding challenges established rules for the mechanics of legged locomotion, which are mostly known from studies of how animals walk across solid surfaces in a laboratory setting, Hsieh said.

"But how do they run across dirt, gravel, or sand? Without knowing much more, we'd think there's some sort of continuum in the strategy animals use to move across surfaces," she said. "We began to wonder about what happens on a squishy surface like water?"

Robert Full, a professor of integrative biology at the University of California, Berkeley, and expert on animal locomotion, said the lack of answers to such questions is holding up the development of new technologies.

"It's one of the major reasons we can't build effective legged robots," he said.

Jesus Lizards

To find answers, Hsieh and Lauder turned to the basilisk lizard (Basiliscus plumifrons), a skittish tree-dwelling species found in Central America. When frightened by a predator's approach the lizard will drop to the water and run across the surface.

The lizards range in size from less than 0.01 ounces (2 grams) upon hatching to more than 7 ounces (200 grams) as adults. Throughout their size range, they can run across water on their hind limbs at about 5 feet (1.5 meters) a second for a distance of approximately 15 feet (4.5 meters) before they sink to all fours and swim. The lizard is often called the Jesus Christ lizard in Central America because of its seeming ability to walk on water.

Most animals that attempt to walk—or run—across water immediately sink toward their supporting limb because water, unlike solid ground, offers little support or resistance. "It's as if you were not paying attention and thought you were putting your elbow on the table top and missed," Hsieh said.

To understand how the Jesus lizards move across the surface of the water without tipping over, Hsieh and Lauder filmed them with a high-speed video camera as they ran across a water tank. The water was sprinkled with tiny, reflective glass beads that sparkle when lit.

Using computer software, the researchers are able to overlay adjacent video frames to see how the beads move. This allowed them to calculate the forces generated throughout the lizards' stride.

The stride is divided into three phases: the slap, the stroke, and the recovery. During the slap the foot moves primarily vertically downward. During the stroke it moves primarily backward. And during the recovery the foot moves up and out of the water, returning to the start position of the next step.

According to Hsieh, the lizards need to generate forces during these phases sufficient to overcome the challenges of staying on top of the water and upright. "It sounds obvious—you can't run if you're falling over—but it's even a greater challenge for the lizards, because they are dealing with a squishy surface," she said.

According to analysis of their video, the lizards generate force for support during the slap phase, in which the lizards' foot plunges straight down, pushing water down and away from the foot while creating a pocket of air surrounding the foot.

The support force generated by the slap is sufficient to keep the lizards' bodies above the water's surface during the stroke phase in which they propel themselves forward by kicking their leg back through the water.

To stay upright, the lizards also create forces off to the sides called lateral reaction forces.

"If you trip and fall off to the right, you instinctively reach out and push off something," Hsieh said. "It's the same thing with lizards, but they do it all with their feet. When their body moves off to the right, they want to produce a force with their feet to push back left."

To create these forces, the lizards push outward during the slap phase as they fall toward their supporting limb. Then they pull toward their body during the stroke as their center of mass shifts away from the supporting limb. The effect keeps the lizards upright as long as they are moving.

"Think of it as riding a bike. The minute you stop pedaling and the bike comes to a halt, you will fall over. If the lizards stop running, they will fall over. What they need are forces to maintain stability while they are moving," Hsieh said.

Earlier research conducted in Full's lab at the University of California at Berkeley showed how legged insects generate lateral forces for stability while running on solid surfaces. He said it is novel to see that these forces also play a pivotal role when running on water.

Broken Rule

According to Hsieh and Lauder, the mechanics of lizard water-running challenge a major established rule of legged locomotion known as the spring-mass model.

In the model, energy is stored in an animal's limb during the start of the contact, or slap, phase and then released to help propel the animal forward.

"This does not occur during basilisk water-running, which suggests that the hindlimb no longer functions like a spring but instead acts more like a piston, limited to only generating force during a step," Hsieh and Lauder conclude in their study.

Now that the researchers have shown how the mechanics of locomotion differ between walking on a solid surface and water, they hope to tease out the subtle differences of how locomotion works on various other types of surfaces.

Shi-Tong Tonia Hsieh has received funding from the National Geographic Society's Committee for Research and Exploration to study the behavior and locomotion of leaping blennies of the tropical Pacific.

John Roach is a freelance science journalist based in Ketchum, Idaho

<

Watch Jesus walk on water - (quicktime.mov file")
To HiddenMysteries Internet Book Store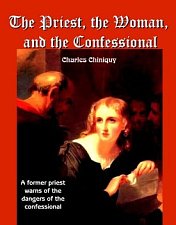 Search this Reptilian Agenda Website
HiddenMysteries and/or the donor of this material may or may not agree with all the data or conclusions of this data.
It is presented here 'as is' for your benefit and research. Material for these pages are sent from around the world.
Reptilian Agenda Website is a publication of TGS Services
Please direct all correspondence to
TGS HiddenMysteries, c/o TGS Services,
22241 Pinedale Lane, Frankston, Texas, 75763
All Content © HiddenMysteries - TGS (1998-2005)
HiddenMysteries.com Internet Store ~ HiddenMysteries Information Central
Texas National Press ~ TGS Publishers Dealers Site
All Rights Reserved
Please send bug reports to info@hiddenmysteries.org


FAIR USE NOTICE. This site may at times contain copyrighted material the use of which has not always been specifically authorized by the copyright owner. We are making such material available in our efforts to advance understanding of environmental, political, human rights, economic, democracy, scientific, and social justice issues, etc.. We believe this constitutes a 'fair use' of any such copyrighted material as provided for in section 107 of the US Copyright Law. If you wish to use copyrighted material from this site for purposes of your own that go beyond 'fair use', you must obtain permission from the copyright owner.

In accordance with Title 17 U.S.C. Section 107, the material on this site is distributed without profit to those who have expressed a prior interest in receiving the included information for research and educational purposes. For more information go to: http://www.law.cornell.edu/uscode/17/107.shtml

United States Code: Title 17, Section 107 http://www4.law.cornell.edu/uscode/unframed/17/107.shtml Notwithstanding the provisions of sections 106 and 106A, the fair use of a copyrighted work, including such use by reproduction in copies or phonorecords or by any other means specified by that section, for purposes such as criticism, comment, news reporting, teaching (including multiple copies for classroom use), scholarship, or research, is not an infringement of copyright. In determining whether the use made of a work in any particular case is a fair use the factors to be considered shall include - (1) the purpose and character of the use, including whether such use is of a commercial nature or is for nonprofit educational purposes; (2) the nature of the copyrighted work; (3) the amount and substantiality of the portion used in relation to the copyrighted work as a whole; and (4) the effect of the use upon the potential market for or value of the copyrighted work. The fact that a work is unpublished shall not itself bar a finding of fair use if such finding is made upon consideration of all the above factors.