Alex Collier - on Reptilians
Our Ancient Heritage
Leading Edge Interview by Val Valerian
Leading Edge Website


archived 12-10-99
Archive file# co121099d



"The bottom line is that almost all of us in America
have been 'hornswaggled' into doing things
we thought we were required by government to do."
Daniel Schinzing ~ THE STATE OF TEXAS is a LIAR!!



Our Ancient Heritage:

AC: I want to talk to you about Lyrae and how the human race colonized our galaxy. Based on the age of the Suns and the planets in our galaxy, it was decided that the human life form was to be created in the Lyran system. The human race lived there for approximately 40 million years, evolving. The orientation of the human race in Lyrae was agricultural in nature. Apparently, we were very plentiful and abundant, and lived in peace.

Then, one day, huge craft appeared in the sky. [Vals Note: This scenario is the theme of the movie Independence Day, to air in the theatres nationally on July 7, 1996]. A large ship came out of the huge craft and approached the planet Bila, and reptilians from Alpha Draconis disembarked. Apparently, the Alpha Draconians and the Lyrans were afraid of each other. I told you before that the Alpha Draconians were apparently the first race in our galaxy to have interstellar space travel, and have had this capability for 4 billion years. Well, when the Draconians came and saw Bila, with all its abundance and food and natural resources, the Draconians wanted to control it. There was apparently a mis-communication or misunderstanding between the Draconians and Lyran humans. The Lyrans wanted to know more about the Draconians before some kind of "assistance" was offered. The Draconians mistook the communication as a refusal, and subsequently destroyed three out of 14 planets in the Lyran system. The Lyrans were basically defenseless. The planets Bila, Teka and Merck were destroyed. Over 50 million Lyran humans were killed. It is at this point in history that the Draconians began to look at humans as a food source. This is how old the struggle is between the reptilian and human races. Now, I must make the point that not all the reptilian or human races are "dark". There is a mix. When we start meeting these races, you are going to have to trust your gut instinct. But, they are coming. Hale Bopp is on its way here. It is not a comet.

source:
http://www.trufax.org
Leading Edge
Val Valerian


To HiddenMysteries Internet Book Store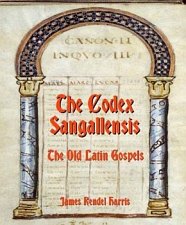 Search this Reptilian Agenda Website
HiddenMysteries and/or the donor of this material may or may not agree with all the data or conclusions of this data.
It is presented here 'as is' for your benefit and research. Material for these pages are sent from around the world.
Reptilian Agenda Website is a publication of TGS Services
Please direct all correspondence to
TGS HiddenMysteries, c/o TGS Services,
22241 Pinedale Lane, Frankston, Texas, 75763
All Content © HiddenMysteries - TGS (1998-2005)
HiddenMysteries.com Internet Store ~ HiddenMysteries Information Central
Texas National Press ~ TGS Publishers Dealers Site
All Rights Reserved
Please send bug reports to info@hiddenmysteries.org


FAIR USE NOTICE. This site may at times contain copyrighted material the use of which has not always been specifically authorized by the copyright owner. We are making such material available in our efforts to advance understanding of environmental, political, human rights, economic, democracy, scientific, and social justice issues, etc.. We believe this constitutes a 'fair use' of any such copyrighted material as provided for in section 107 of the US Copyright Law. If you wish to use copyrighted material from this site for purposes of your own that go beyond 'fair use', you must obtain permission from the copyright owner.

In accordance with Title 17 U.S.C. Section 107, the material on this site is distributed without profit to those who have expressed a prior interest in receiving the included information for research and educational purposes. For more information go to: http://www.law.cornell.edu/uscode/17/107.shtml

United States Code: Title 17, Section 107 http://www4.law.cornell.edu/uscode/unframed/17/107.shtml Notwithstanding the provisions of sections 106 and 106A, the fair use of a copyrighted work, including such use by reproduction in copies or phonorecords or by any other means specified by that section, for purposes such as criticism, comment, news reporting, teaching (including multiple copies for classroom use), scholarship, or research, is not an infringement of copyright. In determining whether the use made of a work in any particular case is a fair use the factors to be considered shall include - (1) the purpose and character of the use, including whether such use is of a commercial nature or is for nonprofit educational purposes; (2) the nature of the copyrighted work; (3) the amount and substantiality of the portion used in relation to the copyrighted work as a whole; and (4) the effect of the use upon the potential market for or value of the copyrighted work. The fact that a work is unpublished shall not itself bar a finding of fair use if such finding is made upon consideration of all the above factors.