Alex Collier - on Reptilians
Life in the Cosmos: Bullets
Leading Edge Interview by Val Valerian
Leading Edge Website


archived 12-10-99
Archive file# co121099c



"A good hypothesis is defined by its ability
to solve problems and mysteries,
make accurate predictions and produce results"
Christine Maggiore ~ What if everything you thought you knew
about AIDS was wrong?



Life in the Cosmos: Bullets-

As you can see, the earth is on the fringe of our galaxy. If it were more toward the center, we would not have had whatever opportunities we have had for self rule. We take for granted whatever freedoms we've had. The Andromedans say that there is biological life on 7 planets and 15 moons on our solar system, but human technology is not sufficiently advanced to detect it.

The Galileo probe that moved into the atmosphere was supposed to have been destroyed on entry, but NASA now says that it will be transmitting for several weeks from the surface. Surface? What surface? They have been telling us all along that there was no surface. The major function of the orbiting part of the Galileo mission is to keep an eye one of Jupiters moons.

Q: Many of us have wondered why we are here on the planet in the first place. Do you have any information on that?

AC: I have been told that some of us have been here a long time, evolving, learning not to withhold love. I have also been told that some of us have come back in time from the future to this time now, to "right a terrible wrong." That's all I know.

[ Vals Note: There is data in Robert Monroe's last book, Ultimate Journey, that also indicates that many of us have come from a period past 3000 AD to this point in history to learn what this kind of planetary situation is like, in order to be able to more adequately and appropriately function on the Earth as it is in the future ]

Q: What is your understanding of the human energy fields?

AC: It is my understanding that there are eight of them that compose a holographic imprint of all that we are individually, focused into one intent which is the physicality we are in right now. In other words, we are multidimensional, and it takes eight levels of intent to create me being here, talking to you at this time.

Q: Several years back, I was told by a friend of mine in the CIA, that his brother, who had retired from NASA as the director of operations, told him that the 1990 meeting between George Bush and Gorbechev on a boat off the shores of Malta, was solely for the discussion of an object orbiting around Mars. The comment by this man was that both of them were scared to death. This would correlate with the 1989 takeover that you mention on your tape.

AC: I was told that we were given technology and allowed to colonize the moon and Mars. The best technology was taken to Mars, and some our strongest genetic human beings were taken there. After that happened, in 1989 the Draconians broke the deal, invaded Mars and destroyed the human colony there. I was told this happened in March of 1989. Along with that, our government was told by the Draconians to totally trash our environment, in order to bring the people to their knees. They were given a promise by the Greys that they would use their technology to clean the planet up once the government had extinguished self-rule on the planet. According the Moraney, the Greys have no intention on keeping that promise. The bottom line is that We-The-People need to stand up and take over the leadership roles on our planet. I don't know how we will do it, but if we do it together, we will succeed. We have to put all the stupid things aside and look at out priorities. What are our priorities? The environment, each other, and our children. We have to do this. Somehow we have to do this.

Q: I would like to know if the Andromedans are going to help us, when they plan to do this and whether or not they will inform us, so we could unite in a more uniform effort to overcome the problems that we have?

AC: They have actually made that decision by telling all of the extraterrestrial races to be out of here by August 12, 2003. Some of the crop circles have been done by the Andromedans as messages to some of the other races that they have to be out of there by that time. They have made a decision to intervene. If it is going to be any sooner, I am told that it requires at least 10% of the population to request it. We each have to individually ask, and it has to be at least 10% of the population. They said "by the time you finish your prayer, we will be here." They want to help, but we have free will. If they just come in without being asked, then they are violating our free will the same way the Greys and Draconians have. They will not do it. It is not the standard they live by.

Q: Do you have any idea how the Andromedans will extract aliens who refuse to leave?

AC: I have no idea, but if there are any in the earth, the only way I personally can see would be to enter in at the poles and force them out, which means it could get really weird here. Could you imagine reptilians running across the interstate highway?

Q: You said that the next ten years are going to be weird. Is this part of that weirdness, and what else is there that we could expect? You said that they lost Mars and the moon doesn't seem to be a good place to go.

AC: Right. The moon was just a jumping point to colonize Mars. Because of its lack of atmosphere, long-term habitation cannot exist on the moon - which is why they had to go to Mars. Well, they lost both of them, and the world leaders, and everybody who made all these deals with the aliens, now find themselves in a real problem - they have no where to hide. They can't skip out of here. To counter that, they are now using the United Nations and the Global Biosphere program to create reserves, mostly in the United States. The reason? Over 78% of the fresh water in the world is in North America. If you control the water, you control the food and the people. If you control the people, you're a "king."

source:
http://www.trufax.org
Leading Edge
Val Valerian


To HiddenMysteries Internet Book Store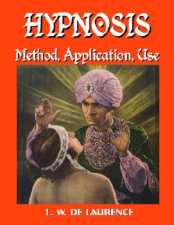 Search this Reptilian Agenda Website
HiddenMysteries and/or the donor of this material may or may not agree with all the data or conclusions of this data.
It is presented here 'as is' for your benefit and research. Material for these pages are sent from around the world.
Reptilian Agenda Website is a publication of TGS Services
Please direct all correspondence to
TGS HiddenMysteries, c/o TGS Services,
22241 Pinedale Lane, Frankston, Texas, 75763
All Content © HiddenMysteries - TGS (1998-2005)
HiddenMysteries.com Internet Store ~ HiddenMysteries Information Central
Texas National Press ~ TGS Publishers Dealers Site
All Rights Reserved
Please send bug reports to info@hiddenmysteries.org


FAIR USE NOTICE. This site may at times contain copyrighted material the use of which has not always been specifically authorized by the copyright owner. We are making such material available in our efforts to advance understanding of environmental, political, human rights, economic, democracy, scientific, and social justice issues, etc.. We believe this constitutes a 'fair use' of any such copyrighted material as provided for in section 107 of the US Copyright Law. If you wish to use copyrighted material from this site for purposes of your own that go beyond 'fair use', you must obtain permission from the copyright owner.

In accordance with Title 17 U.S.C. Section 107, the material on this site is distributed without profit to those who have expressed a prior interest in receiving the included information for research and educational purposes. For more information go to: http://www.law.cornell.edu/uscode/17/107.shtml

United States Code: Title 17, Section 107 http://www4.law.cornell.edu/uscode/unframed/17/107.shtml Notwithstanding the provisions of sections 106 and 106A, the fair use of a copyrighted work, including such use by reproduction in copies or phonorecords or by any other means specified by that section, for purposes such as criticism, comment, news reporting, teaching (including multiple copies for classroom use), scholarship, or research, is not an infringement of copyright. In determining whether the use made of a work in any particular case is a fair use the factors to be considered shall include - (1) the purpose and character of the use, including whether such use is of a commercial nature or is for nonprofit educational purposes; (2) the nature of the copyrighted work; (3) the amount and substantiality of the portion used in relation to the copyrighted work as a whole; and (4) the effect of the use upon the potential market for or value of the copyrighted work. The fact that a work is unpublished shall not itself bar a finding of fair use if such finding is made upon consideration of all the above factors.