The First Book of Adam and Eve


archived 06-26-00
Archive file# b062600a
donated by James Vandale

The First Book of Adam and Eve Prologue The First Book of Adam and Eve details the life and times of Adam and Eve after they were expelled from the garden to the time that Cain kills his brother Abel. It tells of Adam and Eve's first dwelling - the Cave of Treasures; their trials and temptations; Satan's many apparitions to them; the birth of Cain, Abel, and their twin sisters; and Cain's love for his beautiful twin sister, Luluwa, whom Adam and Eve wished to join to Abel. This book is considered by many scholars to be part of the "Pseudepigrapha" (soo-duh-pig-ruh-fuh). The "Pseudepigrapha" is a collection of historical biblical works that are considered to be fiction. Because of that stigma, this book was not included in the compilation of the Holy Bible. This book is a written history of what happened in the days of Adam and Eve after they were cast out of the garden. Although considered to be pseudepigraphic by some, it carries significant meaning and insight into events of that time. It is doubtful that these writings could have survived all the many centuries if there were no substance to them. This book is simply a version of an account handed down by word of mouth, from generation to generation, linking the time that the first human life was created to the time when somebody finally decided to write it down. This particular version is the work of unknown Egyptians. The lack of historical allusion makes it difficult to precisely date the writing, however, using other pseudepigraphical works as a reference, it was probably written a few hundred years before the birth of Christ. Parts of this version are found in the Jewish Talmud, and the Islamic Koran, showing what a vital role it played in the original literature of human wisdom. The Egyptian author wrote in Arabic, but later translations were found written in Ethiopic. The present English translation was translated in the late 1800's by Dr. S. C. Malan and Dr. E. Trumpp. They translated into King James English from both the Arabic version and the Ethiopic version which was then published in The Forgotten Books of Eden in 1927 by The World Publishing Company. In 1995, the text was extracted from a copy of The Forgotten Books of Eden and converted to electronic form by Dennis Hawkins. It was then translated into more modern English by simply exchanging 'Thou' s for 'You's, 'Art's for 'Are's, and so forth. The text was then carefully re-read to ensure its integrity.
---
Chapter XVII - The Chapter of the Serpent.

1 The Adam and Eve came out at the mouth of the cave, and went towards the garden.

2 But as they went near it, before the western gate, from which Satan came when he deceived Adam and Eve, they found the serpent that became Satan coming at the gate, and sorrowfully licking the dust, and wiggling on its breast on the ground, by reason of the curse that fell on it from God.

3 And whereas before the serpent was the most exalted of all beasts, now it was changed and become slippery, and the meanest of them all, and it crept on its breast and went on its belly.

4 And whereas it was the fairest of all beasts, it had been changed, and was become the ugliest of them all. Instead of feeding on the best food, now it turned to eat the dust. Instead of living, as before, in the best places, now it lived in the dust.

5 And, whereas it had been the most beautiful of all beasts, all of which stood dumb at its beauty, it was now abhorred of them.

6 And, again, whereas it lived in one beautiful home, to which all other animals came from elsewhere; and where it drank, they drank also of the same; now, after it had become venomous, by reason of God's curse, all beasts fled from its home, and would not drink of the water it drank; but fled from it.

This entire book is available online free Click Here


To HiddenMysteries Internet Book Store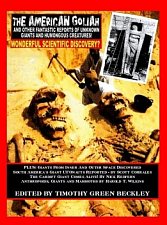 Search this Reptilian Agenda Website
HiddenMysteries and/or the donor of this material may or may not agree with all the data or conclusions of this data.
It is presented here 'as is' for your benefit and research. Material for these pages are sent from around the world.
Reptilian Agenda Website is a publication of TGS Services
Please direct all correspondence to
TGS HiddenMysteries, c/o TGS Services,
22241 Pinedale Lane, Frankston, Texas, 75763
All Content © HiddenMysteries - TGS (1998-2005)
HiddenMysteries.com Internet Store ~ HiddenMysteries Information Central
Texas National Press ~ TGS Publishers Dealers Site
All Rights Reserved
Please send bug reports to info@hiddenmysteries.org


FAIR USE NOTICE. This site may at times contain copyrighted material the use of which has not always been specifically authorized by the copyright owner. We are making such material available in our efforts to advance understanding of environmental, political, human rights, economic, democracy, scientific, and social justice issues, etc.. We believe this constitutes a 'fair use' of any such copyrighted material as provided for in section 107 of the US Copyright Law. If you wish to use copyrighted material from this site for purposes of your own that go beyond 'fair use', you must obtain permission from the copyright owner.

In accordance with Title 17 U.S.C. Section 107, the material on this site is distributed without profit to those who have expressed a prior interest in receiving the included information for research and educational purposes. For more information go to: http://www.law.cornell.edu/uscode/17/107.shtml

United States Code: Title 17, Section 107 http://www4.law.cornell.edu/uscode/unframed/17/107.shtml Notwithstanding the provisions of sections 106 and 106A, the fair use of a copyrighted work, including such use by reproduction in copies or phonorecords or by any other means specified by that section, for purposes such as criticism, comment, news reporting, teaching (including multiple copies for classroom use), scholarship, or research, is not an infringement of copyright. In determining whether the use made of a work in any particular case is a fair use the factors to be considered shall include - (1) the purpose and character of the use, including whether such use is of a commercial nature or is for nonprofit educational purposes; (2) the nature of the copyrighted work; (3) the amount and substantiality of the portion used in relation to the copyrighted work as a whole; and (4) the effect of the use upon the potential market for or value of the copyrighted work. The fact that a work is unpublished shall not itself bar a finding of fair use if such finding is made upon consideration of all the above factors.